Buena Vista, CO Bighorn Sheep Hunting
Our guided bighorn sheep hunts are conducted between 10,00 and 13,500 feet in the mountains near Buena Vista, Colorado. We are fortunate to be located at the corner of four different sheep hunting units: S11, S12, S17, and S47; and can be scouting any of these areas within minutes. We also guide ram hunts in units S50, S51, and S66. These units are many of the top producing bighorn sheep units in the state and we spend time scouting throughout the year so we know what is out there and how to get you to one of these incredible animals.
Hunting for bighorn sheep is a unique experience, but just getting a bighorn sheep license in Colorado has become perhaps more difficult than getting a ram. It is our policy to assist our clients in choosing the right unit to match your sheep hunting goals and abilities, based on the units trophy potential and terrain. We can also assist you in the application process and answer questions to help make it go smoothly.
Hunters need to be in good physical condition and be prepared to take extended shots, as the big open basins above treeline can provide some challenging shot opportunities. The beautiful and unique mountain terrain near Buena Vista will challenge your skill as a hunter, and our guides will provide you with the hunting experience of a lifetime.
Contact us for assistance in achieving your dream of hunting Colorado's bighorn sheep.
Joe Boucher and I met a couple of years prior to me drawing a Colorado desert bighorn sheep tag in 2001. We hit it off right away when I found out he was a guide and he found out I loved to hunt. So when I drew my desert tag in an area of Colorado that I wasn't familiar with I called Joe to see what he could do to help. Although Joe wasn't permited to guide in that unit he said he could team up with someone who was. Joe knows many people in the outfitting business so it didn't take him long to make the arrangements. With Joe's help I was able to take a respectable 3/4 ram on the 5th day of the hunt. Joe and I really began a friendship during our time spent together on this hunt. He and I live in the same town so we started to stay in touch more frequently. Joe invited me to a Rocky Mountain Bighorn Sheep Society Banquet in 2003. While there he and I spent time with a friend of Joe's who guides for dall sheep in Alaska. Long story short Joe and I booked a dall sheep hunt for August, 2005. Although Joe was also a hunter and not the guide on this hunt I once again got to experience sheep hunting with Joe. That to needs to be considered. Why? Because this was a physically and mentally challenging backpack hunt in the Wrangell Mountains. We would leave camp at 4am and return around 10pm after hiking many miles. The good news is that we both filled our tags. Once again Joe really impressed me with his knowledge of sheep and his enthusiasm for sheep hunting was quite impressive even after an exhausting day of hiking and hunting. Most recently I drew a Rocky Mountain bighorn tag for the fall of 2010 in a unit Joe and I call home. This turned out to be a tough yet very rewarding hunt. What made it so difficult was the weather was too hot and dry. Joe and I decided to start hunting on opening day and see what we could find. What we discovered after four days was that the sheep were living in the timber where it was cooler and their food sources more appetizing. Sheep are almost impossible to hunt in the timber so we decided to pick up the hunt again later in the season. Finally with five days remaining in the season the weather changed to cooler temperatures and periods of rain and snow. Joe's strategy worked as we started to find sheep every day. Joe located a small group of rams that had at least three legal rams on the second to last day. The next morning and after a two hour horse ride and one hour stock I took a 12 1/2 year old ram. He is an impressive ram. I'm sure Joe would love to show you pictures if you asked.

- Scott Erchul
BOOK YOUR TRIP NOW!
Hundreds of miles of horse trails and 17 wilderness camps in prime Elk, Mule Deer and Trout territory.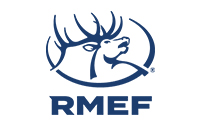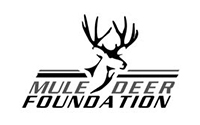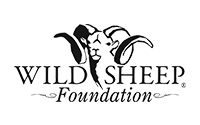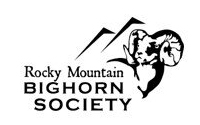 Operating on the White River National Forest and the Flat Tops Wilderness under a special use permit from the US Forest Service. An Equal Opportunity Provider. Bonded and Insured.